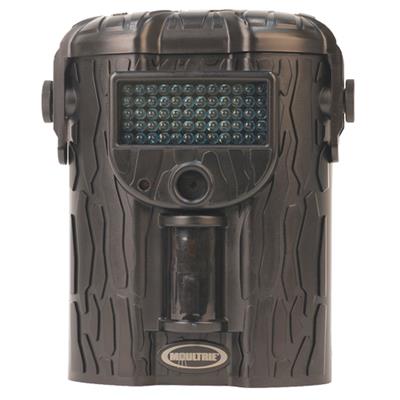 Regular Price: $289.99
Special Price: $119.99
Savings: $170 (59%)
Here's a tip from The Bargain Blogger: There's no shame in buying a refurbished model. Heck, he's never bought a brand new car, just like he's never bought a brand new trail camera. That's because deals like this one on a refurbished Moultrie Game Spy I-45 Infrared Game Camera are so outstanding.
There is one caveat, though: Only get refurbished models from reputable places. MoultrieFeeders.com has this deal, so it passes The Bargain Blogger's sniff test.
Here's the rundown on this model:
Infrared digital camera with virtually invisible infrared technology
4.0 mega pixels
Rapid response time
Infrared (IR) sensor for immediate game capture
50-ft flash
Compatible with Moultrie's Game Management System
Easy-to-read photo strip
Temperature, moon phase, time, date and camera ID on every photo and video
Display showing battery life remaining, pictures taken and remaining, and events occurred
Color day pictures
Infrared night pictures
Color day video clips, infrared night video clips
IR aim and LED Quick Aim for fast and precise camera setup
Multi-shot pictures (up to 3 shots)
15 seconds between multi-shot pictures
Upgradeable software
Picture delay, set 1-60 minutes
Three picture resolutions
Two video resolutions
32 MB internal memory
Memory card slot – accepts up to 16 GB SDHC card
Includes weather resistant casing, USB cable, and mounting strap
Easy-to-operate LCD menu-driven display
External power port for optional Moultrie PowerPanel
Operates on 4 D-cell batteries (not included)
Click here to get the best price on a Moultrie Game Spy I-45 Infrared Game Camera.