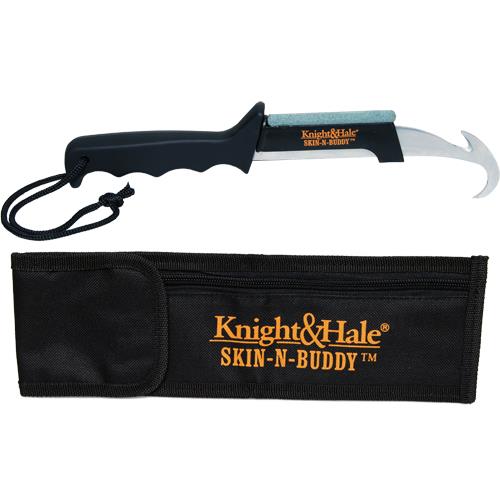 Regular Price: $39.99
Special Price: $14.99
Savings: $25 (63%)
What in the heck is a Skin-N-Buddy? The Bargain Blogger wasn't sure, but the great discount tempted him to investigate. Turns out it's a do-it-all skinning tool. Granted, it won't help field dress a deer. But once you get it hanging, it looks like this is what you need.
Here's the rundown:
The Skin-N-Buddy™ is a multi-purpose tool for field dressing, skinning, removing the hide and butchering of wild game such as deer, antelope, elk, moose, hogs and a variety of other game. The Skin-N-Buddy™ aids in removing the hide from an animal without having to grasp the hide with one's bare hands. The Skin-N-Buddy™ also helps prevent the chance of injury to hands and fingers. The Skin-N-Buddy ™ can also be used as a meat hook and a sharpening stone, for quick and easy sharpening is also included.
Click here to get the best price on a Skin-N-Buddy.
BONUS DEAL
Get another 20% off all CDs and DVDs at ShopDeerHunting.com when you use code DH550 at checkout. Offer valid for next two days only. Click here to go to ShopDeerHunting.com.