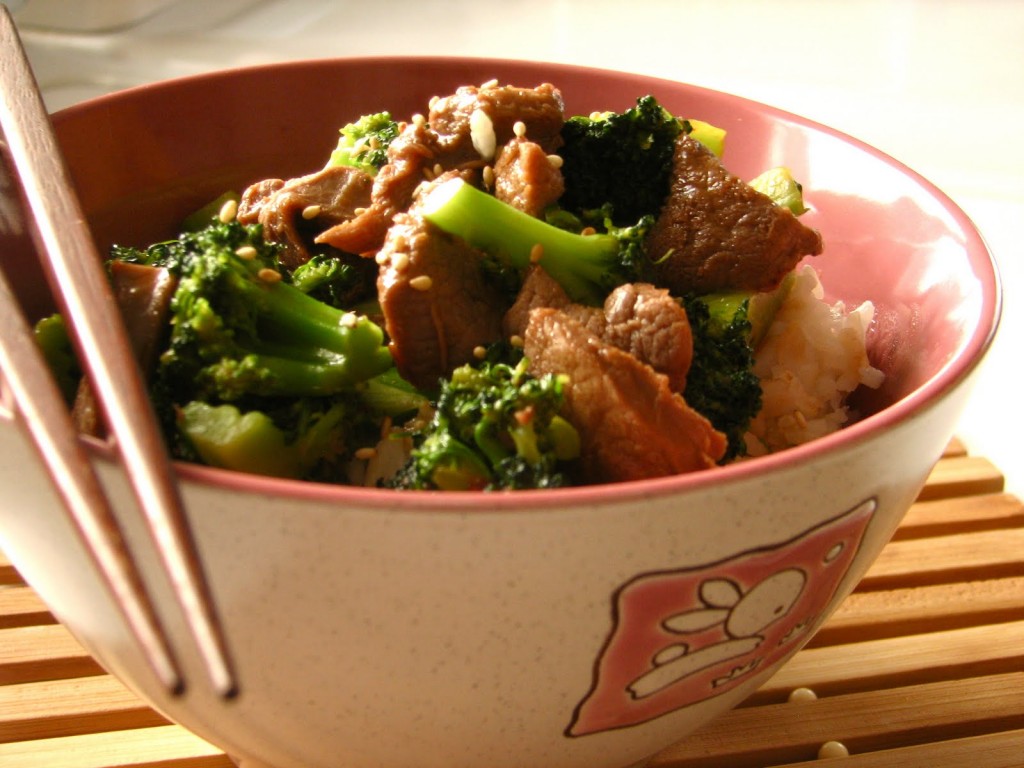 Ever wonder why Chinese take-out tastes so good?
Perhaps it's the fresh ingredients … the unique spices … or the fact that it's hot and always made to order. Whatever it is, we'll show you how easy it is to make this popular Chinese dish.
Better yet … Chinese and venison? That's the best of both worlds right there!
Check out this great, easy recipe from the folks at Food For Hunters for a tasty Chinese Venison Broccoli that won't take up a lot of prep time. You'll be earning rave reviews from your family or friends with this dish and then start thinking about making more.
Chinese Venison Broccoli
Ingredients:
- 1 lb venison, cut into bite sized strips
- 1 tbs. peanut oil
- 1 tbs. minced garlic
Marinade:
- 1 1/2 tsp. soy sauce
- 1 tsp. cornstarch
- 1/2 tsp. sesame oil
Stir-fry Sauce:
- 3 tbs. oyster sauce
- 2 tsp. dry sherry (or Chinese white wine, if you can get your hands on it)
- 2 tsp. Chinese black vinegar (or good, dark balsamic vinegar)
Broccoli:
- 1 1/2 lb broccoli, cut into bite-sized florets
- 1/2 tsp. salt
Preparation
Remove all silver skin from your venison. Cut into bite sized strips. Remember that silver skin tastes nasty and will make your meat tough. In a medium sized bowl, combine the soy sauce, cornstarch and sesame oil. This is the marinade for the venison. Coat the venison well with the marinade. Let stand at room temperature for 10 minutes.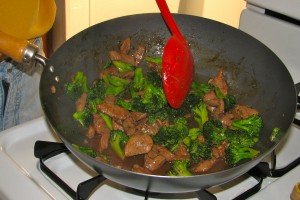 In a small bowl, combine oyster sauce, sherry and Chinese black vinegar (or good, dark balsamic vinegar). Set aside. Cut off the woody stalk of the broccoli. Cut into bite sized pieces. In a large pan, cover and steam broccoli in 1 inch of water and salt. This will take about 3 minutes. The broccoli should look bright green and tender enough to pierce with a fork. But it should also still be crispy. Crispy veggies mean good stir-fry. Drain and set aside.
In a large frying pan or wok, heat peanut oil. Swirl to coat. Add the garlic and fry for 15-30 seconds, or until it just starts to turn golden and you can smell it. Don't burn it. Pour venison into the wok. Try to lay the meat in a single layer. Fry for 30 seconds on the first side, and then flip to the other. Pour in the stir-fry sauce and stir to combine. Simmer the sauce over low heat until it is thick enough to coat the back of your spoon. This should take about 30 seconds.
Turn off heat once sauce thickens. Add cooked broccoli and toss to coat well.
Yum! Now that wasn't so hard, was it? Remember to eat immediately. Chinese food doesn't taste good cold.
For more great recipes visit Food For Hunters!
If you love to cook, visit and find some great cookbooks and preparation items to help you in the kitchen or at camp. Go here now!
Have a great recipe?
Deer & Deer Hunting is again looking for favorite venison recipes from our readers! Email complete recipes to jacob.edson@fwmedia.com