I know there are several Wisconsin Bow makers but there is a reletively newer company that is making some great bows that rival todays bigger bow companies. Signature Bow Company of Peshtigo is making great bows with custom touches. Marshall Lund has built an absolutely beautiful bow for us that is as much a piece of art as it is a great, smooth and quiet, hunting or target bow. Here are some of the specs.
Axle to Axle:
35 1/2 inches
Brace Height:
A forgiving 9 full inches"
Draw weight:
60 Pounds (also available in 55 Pounds)
Draw Length:
27-31 inches
Let-off:
86%, single cam design
Bow weight (W/ accessories):
4.6 pounds
Utilizing a beyond parallel limb design, Marshall created a bow that is incredibly smooth. After shooting 3 of his signature bows, I can tell you that you won't find a bow with less hand shock or vibration. It's high let-off and lack of vibration make it a real treat to shoot.
When I began the process of creating this custom Bow With Signature Bow, our desire was to make a one of a kind bow using our associations colors (Green, Black and Yellow) and wherever possible, us Wisconsin made parts and accessories but to also make a complete package including all accessories because we plan to raffle off this bow. Here are a few more detail.
This bow features a machined 6061 Aluminum Riser, top quality Barnsdale limbs, Custom made strings, a custom made Quad rest and 4 pin, Viper sight that were specially anodized yellow to match the color scheme. The bow features dual string tops and multiple BowJax suppressers as well as a bi-pod/stabilizer system and a matching wrist sling.
This bow also features carbon fiber inlays and a built in tree hook but it doesn't stop there, while the bow is now complete, we are in the process of adding a custom quiver, custom made arrows tipped with Rage Slip-cam Broadheads because it was our desire to make this package as much "Wisconsin made" as possible. We are in the process of including additional accessories but you get the picture so far.
Custom Viper H500 4 pin sight with varying pin sizes for greater view at longer ranges. The pin sizes are 0.29, 0.19 and 0.10
A custom Quality Archery Designs Quad Ultra drop away rest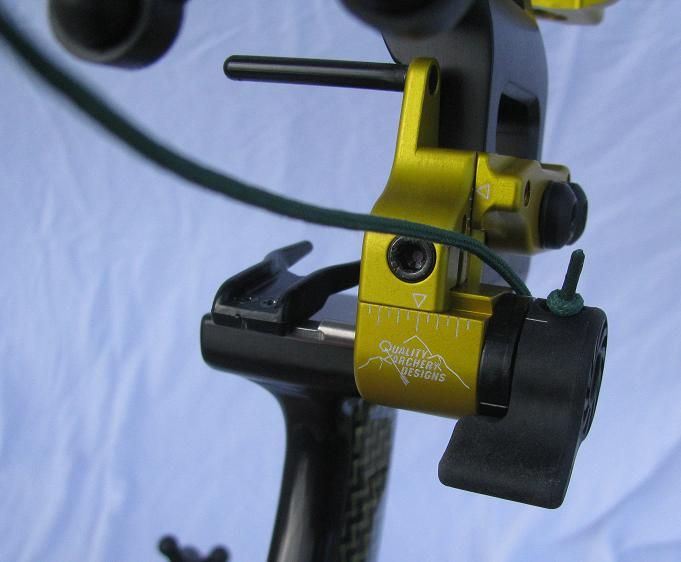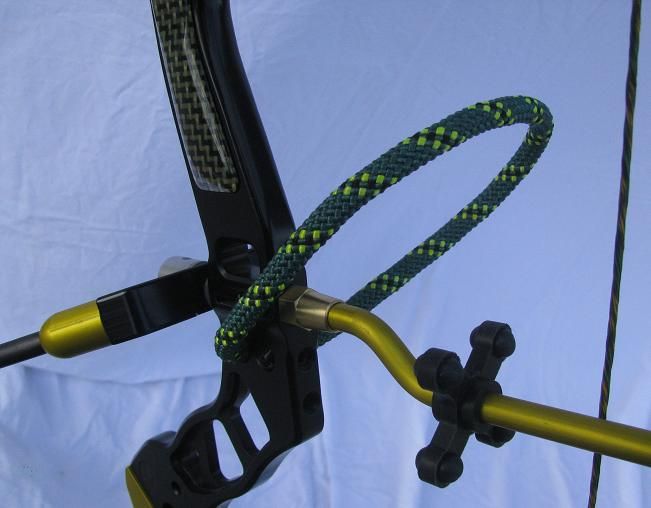 I have been lucky enough to shot this bow and I'm still amazed at how quiet this bow is as well as the lack of hand shock. I made a video of myself shooting the bow to show the lack of vibration during the shot. Check it out by clicking the image below.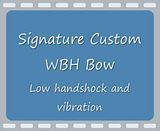 I could not be more pleased with this bow.