With the box mostly done, I turned my attention to the roof. I was going to use a spreadable rubberized roof coating but last weekend I was up North cutting firewood and my brother told me about all the rubber roof material he had on hand so I am going that route.
The roof is made from 7/16 OSB and framed with 2x2's (except where the seam where the two sheets meet, there I used a 2 x 3 and caulked the joint before screwing the OSB down).
The roof overhangs the box by 8 inches all around.
Then I gave the exposed underside 2 coats of the same colored paint. The center portion (inside ceiling of the box) will be insulated)
Ready to apply the rolled roofing material.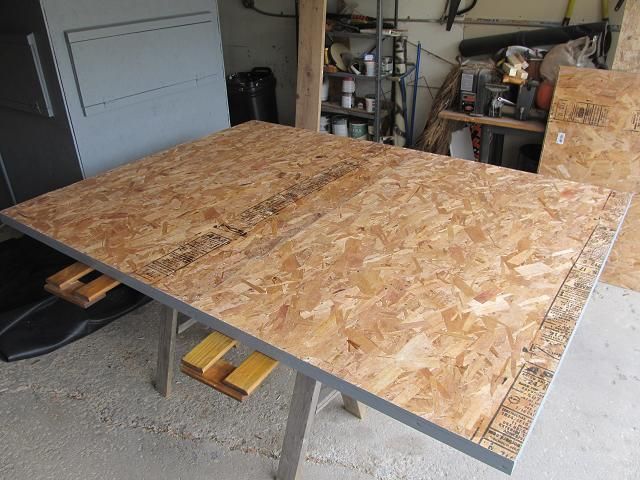 The Rubber is thick (just over 1/16th inch and very stiff (and heavy)
Its been cold lately (its 33 F right now) so I will have to wait until I can set the roof out in the sun to warm it up enough to stretch and smooth out the rubber before I can attach it all around the edge.