After some dry weather and a forecast for a nice weekend I reserved a U-Haul trailer to get the stand up north to where it will be erected. Friday afternoon I was loaded and ready to go.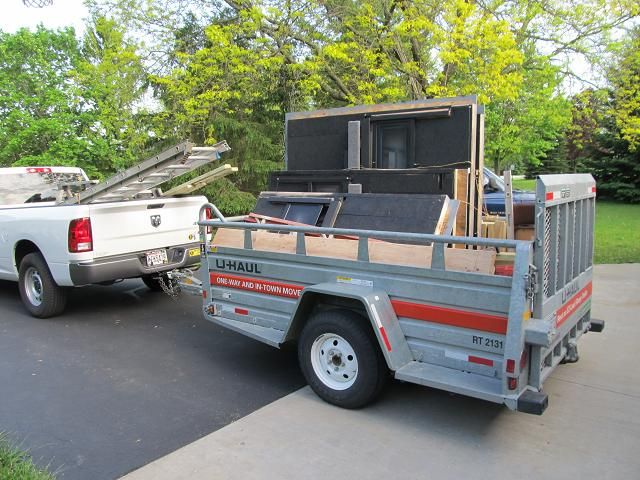 I enlisted the help of 2 of my brothers and a nephew. Was started at 8:00 on Sat morning. Building the stand didn't leave a lot of time of picture taking but I did my best.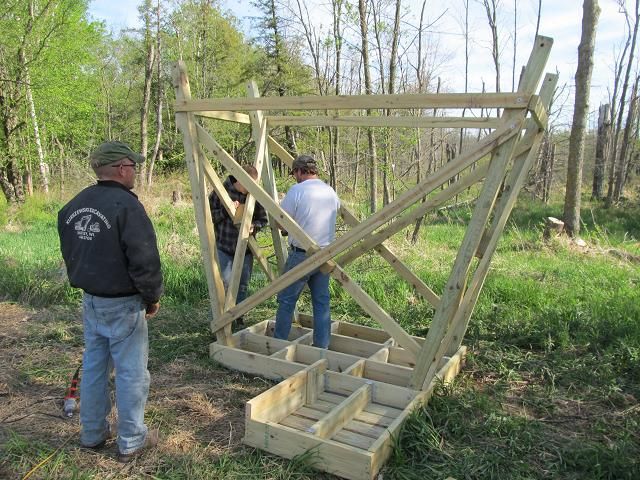 We flipped the stand over and set it on cement pads and leveled it.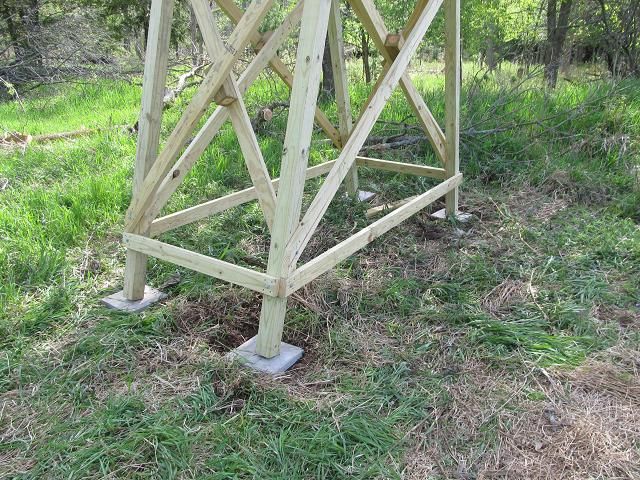 Than anchored it in 4 locations with 3/16 cable and steel posts driven deep into the ground.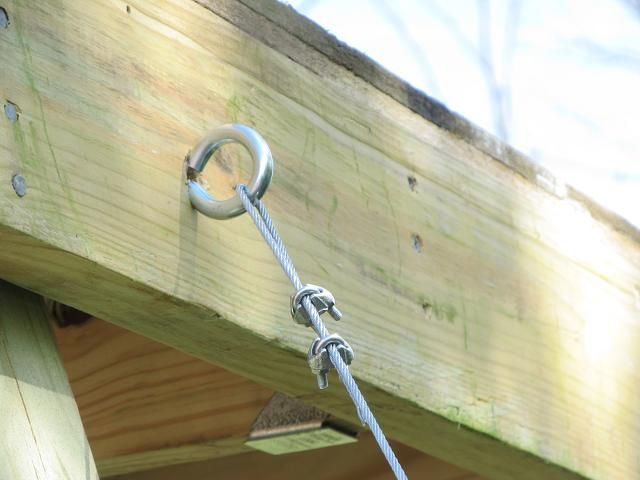 The pre-made stair case was the next addition.
Then it was time to attach the walls.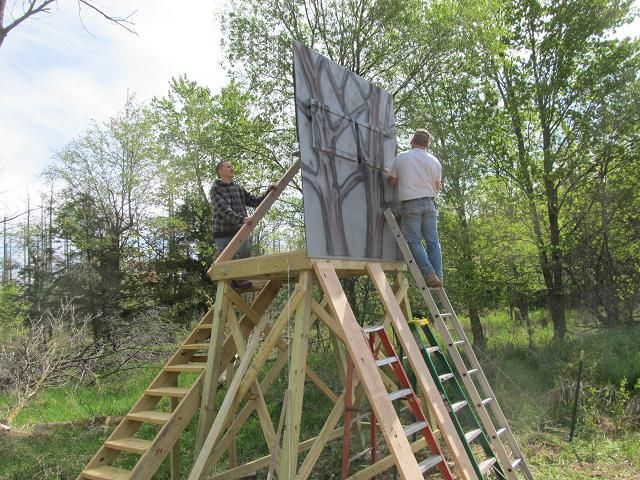 Putting up the last wall and the roof was a chore and I forgot to stop for pictures. It wasn't until I finished the stair railing that I remembered to take more pictures. Here is the finished stand.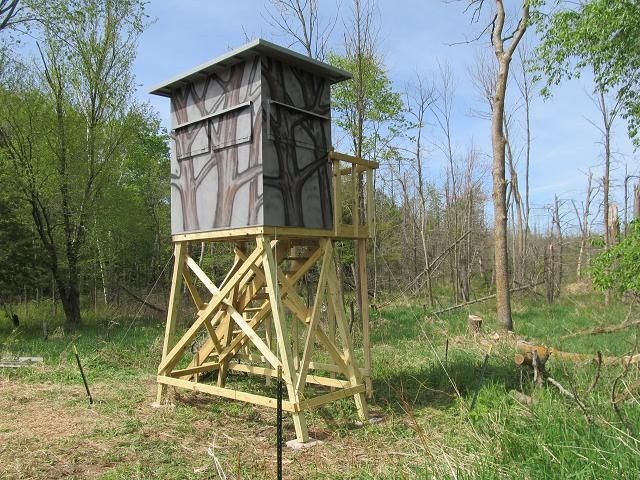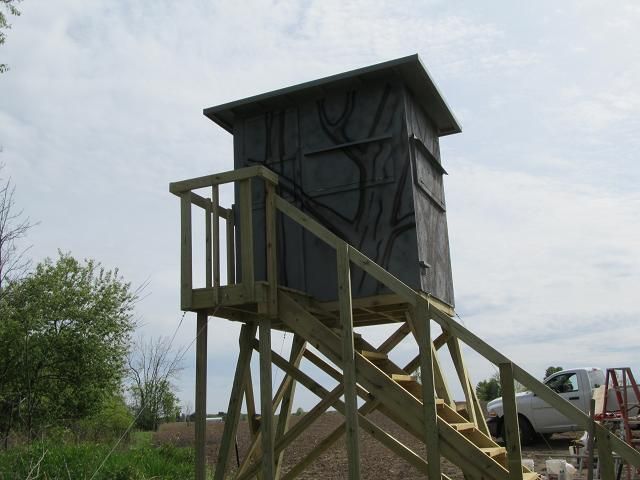 Here it is with the windows open and shutters down.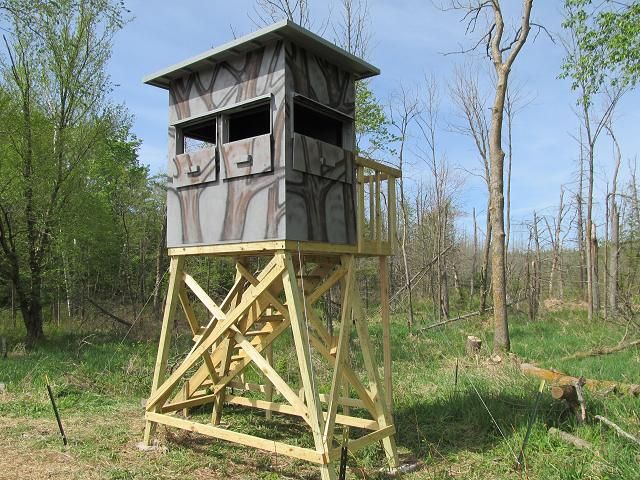 Here is the view looking North from the porch. There is a river that became a pond a few years ago when beavers dammed it up. You can see all the trees that died from being under water. The beaver problem is gone but the damage remains.
The view looking West. you can see 440 yards.
Looking North you can 1,000 yards to the farm.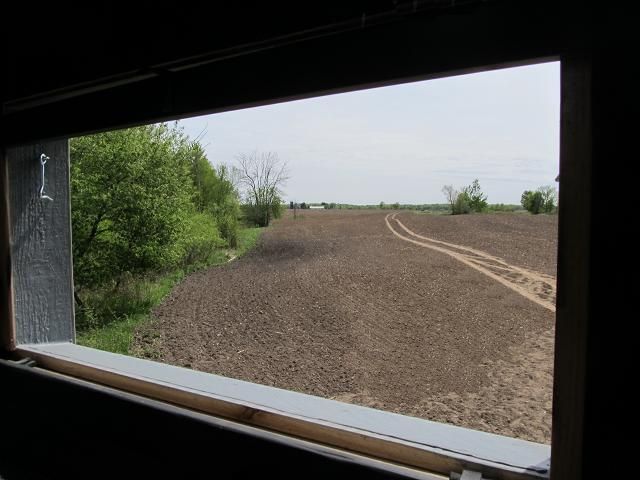 Looking East to the river. I need to cut some shooting lanes.
When the stand was finished I attended a first communion celebration for my niece. Then I came back with my father to show him the completed stand. He liked it and it was easy to climb the staircase with his 77 year old knees.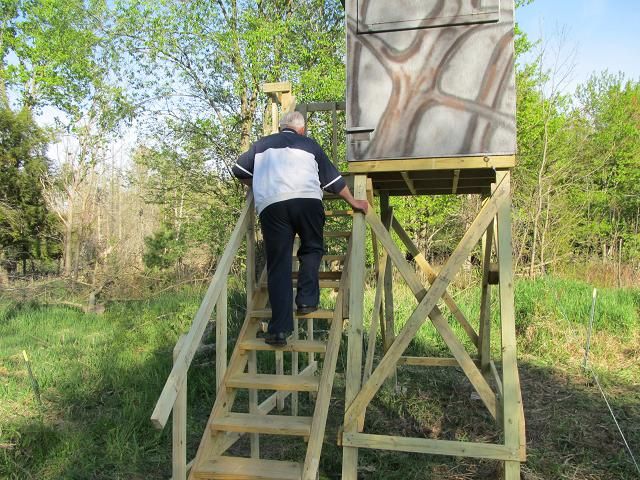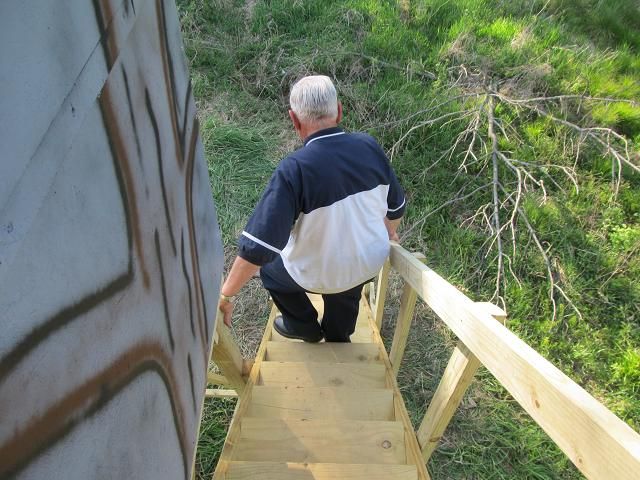 I started the design of this stand back in Dec of last year (2011). It took 5 months to complete working on and off as time and weather would allow. It was a fun project that several people will be able to enjoy for years to come.