Landowner opened up some new area to me this year.
The original piece of the property I had, was loaded with doe, but I saw only a spike and nub last year
So I set out a camera 2 weeks ago in an area I scouted that appeared to have some promise.
I still have to set up some stands next weekend (archery is only a few weeks away) but today I found enough tree's/area's that should allow me to hunt this new ground no matter the wind.
This morning it sounded like a million tiny little drums all over forest with the acorn drop
I imagine they should continue to drop through opening.
I think these guys haven't fully reached their max potential yet.Rut is Januaryish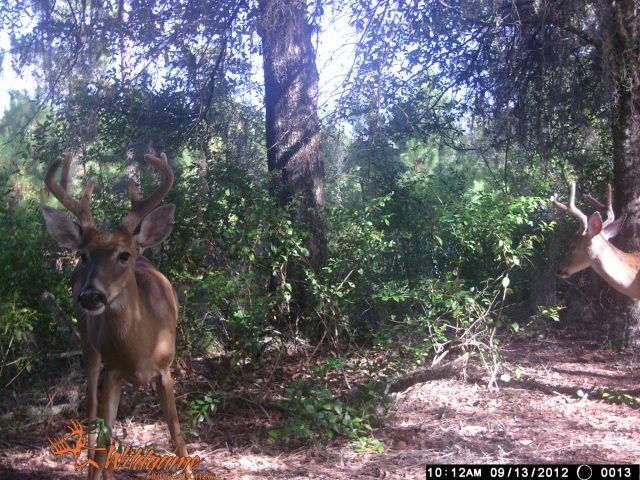 I can't tell with 100% certainty if this fella is one of the two above,,,,,,but it does appear to be pretty wide as well as tall tines from that distance. He never did poke his head outta the thick stuff.
Photobucket auto shrinks the pics, you can see the detail better on the full size pic
Here is with arrows:
This guy would make a NICE european mount. I saw him in a thunderstorm (It appears to be that big fella) a few weeks back. I'd say he's in the #300 class