Well marinaded and seasoned deer shoulder, wrapped in bacon. Cover with veggies, herbs and spices and a can of cream of mushroom soup. Crock pot for 6 hiours.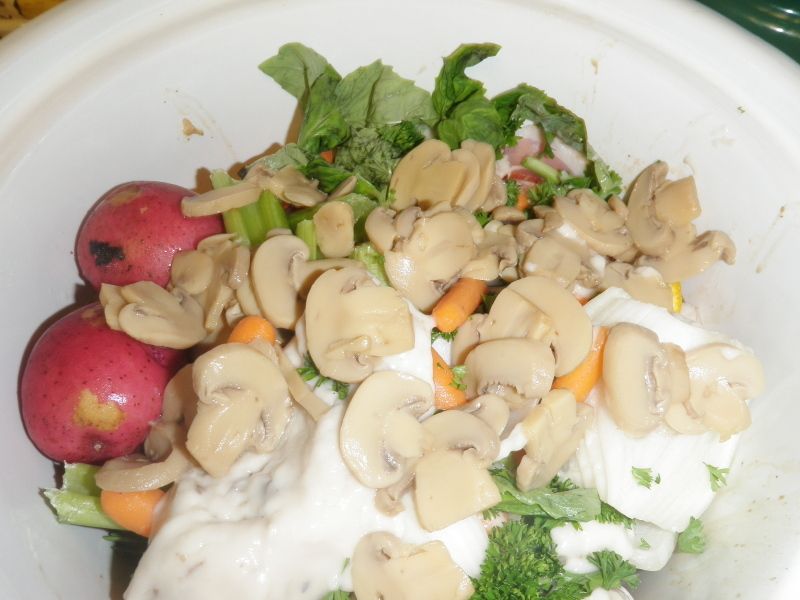 The meat just falls off thebone but you put it all in a serving dish.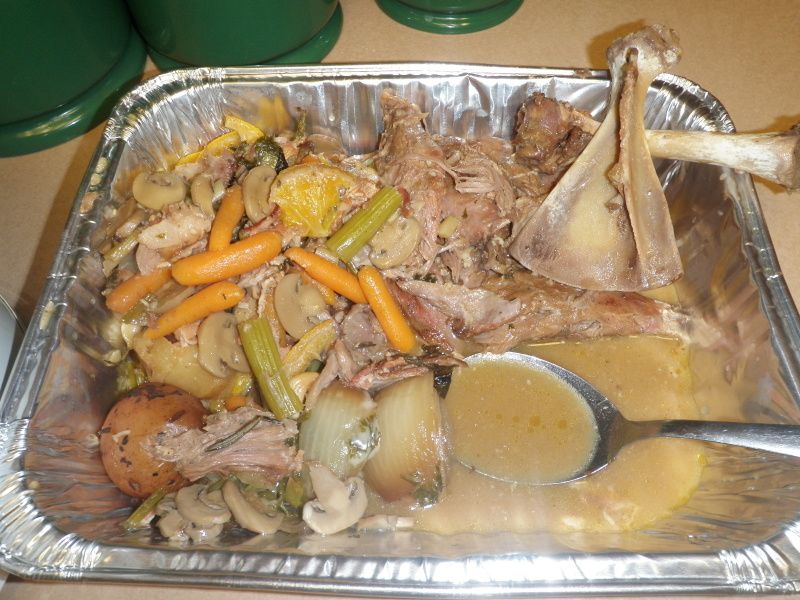 And then you just plate and serve with sweeties blackberry pie. Pretty good eatin here in the South. Time to go get another one.