During a recent trip to Texas, my colleagues and I stopped at a great steak restaurant. (not hard to do in Texas) When our orders came, they were accompanied by a really great steak knife.
The knives are nice and big, very sharp and had a combination of straight and serrated blades. I liked the knife so much I asked the manager if I could buy some of them because I had a project in mind. A deal was brokered for some new, unused knives and I was on my way.
In order to make the knives suitable for a donation to the Horicon Marsh Bowman WBH fund raiser, I had to customize the knives so I fitted each with an enamel /brass, WBH emblem that I embeded, down into the handle.
While the knives alone are pretty cool, they needed a suitable display. I decided to make a maple knife block and afixed a larger WBH emblem to it but it needed more so I made up a wooden broadhead the likes of a Magnus 2 blade to dress the block up a bit.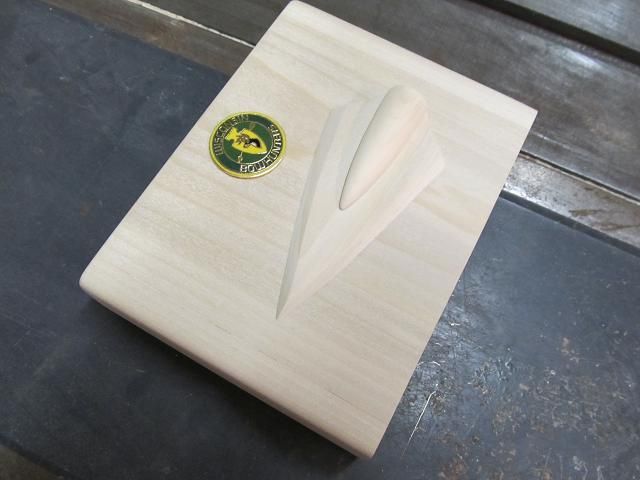 Then a nice red/brown stain and a few coats of polyurethane varnish.
Those attending the Horicon March Bowmen, WBH fundraiser will have an opportunity to go home with these knives. These knives will be added to the many many prizes on hand that sportsmen have an opportunity to win. Good luck to all and thank you to Horicon Marsh Bowmen who have donated well over a quarter of a million dollars to WBH. Their generous annual donation enables WBH to continue to work to preserve, promote and protect bowhunting in WI for not only WBH members but for all bowhunters in the state.