The propane burner arrived. It's a heavy and durable piece of equipment. The only mod I made was cutting 2 inches off of the legs to lower it. Then I got some iron pipe and fittings so I don't have to have any rubber regulator line inside the heat of the smoker.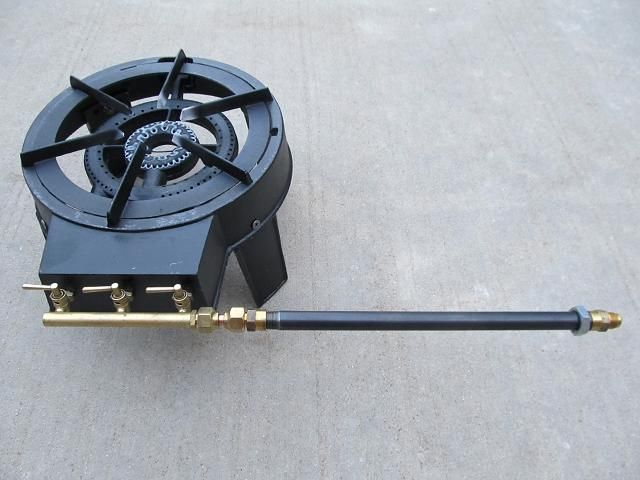 Then a notch in a tile and a hole drilled through the side wall.
I've got gas.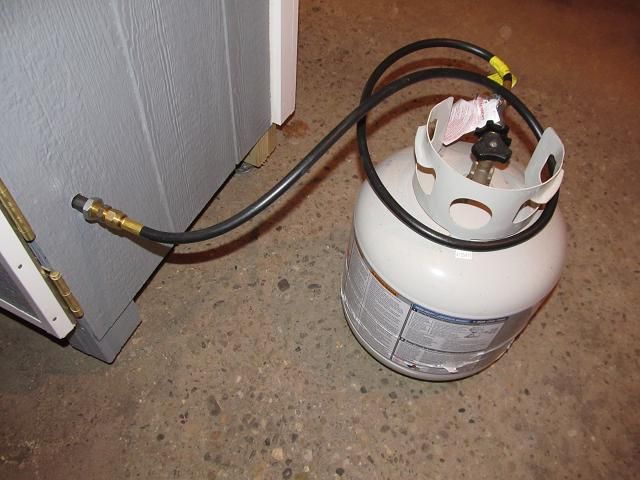 I lit the smallest burner ring and let it burn to see how hot I could get it at its max setting. I brought the inside temp to 270F which is way hotter that anything I will be needing but I wanted to test out the door seal gasket and see if the whole thing would take the heat. Each burner is adjustable so I will be able to tweak the heat as I like and have extra to spare for when it below zero outside.
Time to put some meat in this thing.