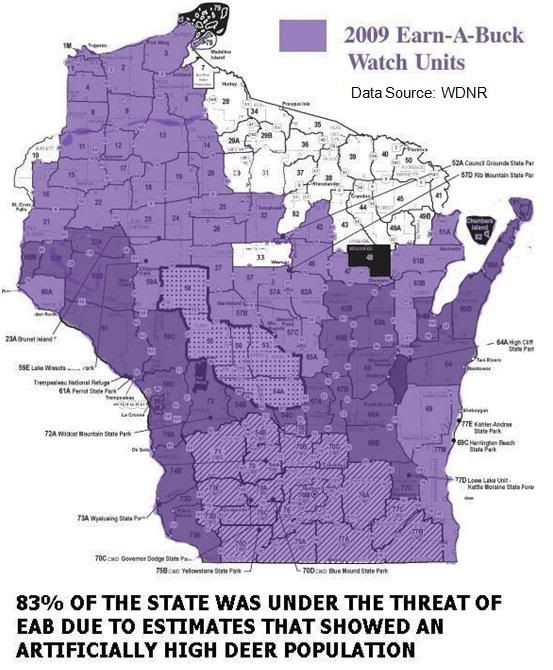 The legislative ending of EAB was a good move. EAB is a tool that wrecks more important and statutorily mandated tools such as SAK. SAK is the only statutorily allowed method the DNR must use to annually estimate deer herd populations (the foundation of sound management) In units were EAB was used, SAK could not be used and we saw where that got us as predicted by the SAK audit team we spent a million + on. (for those lamenting the spending of 125K on Dr. Kroll). You can strive for accurate population estimates with SAK or you can use EAB but you can't use both.
Millions being spent right now on a Buck recovery rate and fawn mortality studies are to improve SAK because SAK here to stay. Getting rid of EAB was the next logical step to improved population estimates. The more the DNR used EAB, the more the population estimates were flipped on its head producing population estimates indicating a growing herd while the actual population was tanking as predicted of the last independent study.
But I understand, science and history and statistics don't matter if you only care about EAB making the other guy pass on bucks so you have a better chance at shooting a nice one in the future. Ending EAB was perhaps the most sound management decision in recent history and it came from the legislature which has some people upset. I say good riddance to EAB and hello to improved population estimates.