Tonight was the first time I got to take one of my kids hunting. My 6 yo daughter.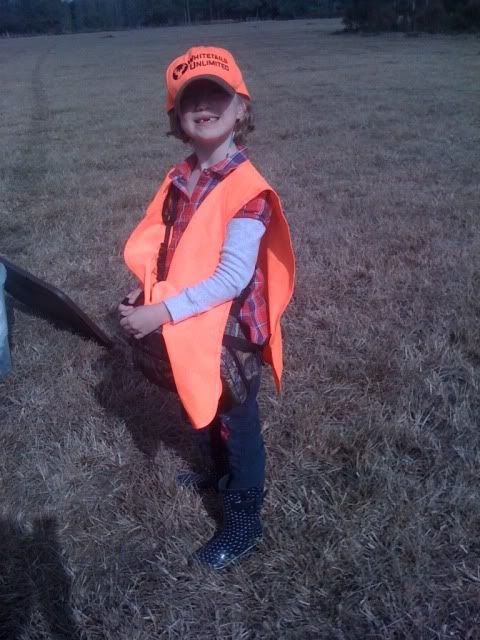 She was stoked for 24 hours knowing she had this chance.
I bought us a new ground blind for us to sit in. She helped me set it all up arranged our seats, cleared the leaves, and I took her to look at deer trails and we found something new
Nice scrape. Deep and fresh wasn't there a week ago.
Deer still aren't in rut. We had 8 deer 5 doe 2 button and one fawn around us at 15 yard.
Came up to us out of the west and they were heading into some thick woods, I caught glimpse of what I thought was a bobcat, and about 2 minutes of the deer moving through the thickness, they scented the cat and boy they started snorting and blowing and stomping and left the thick stuff and fed around us til dusk. She got to experience just about everything cept a kill.
Here are 3 of them. Light was low and the iPhone is soso