Finally was able to get my boat out yesterday for a 35+/- mile trip (110')
Beautiful seas, and weather.
Able to run 30kt the full hour there without ever a bump.
Got into some keeper red grouper on first drops.
It was on fire....then...........school of stinking porpoises show up.............bite shut down!!!!! HARD.
Moved around a 5 mile radius to different numbers, just couldn't get the bite back. Did have a slack tide x a solid hour it seemed.
Hit a wreck in 100' and everyone landed a fat AJ, except one fella...........broke off 2.
Decent day, overall for bending the rods. One buddy wasn't able to lift his rod off the gunnel for the biggest red grouper of the day..............kind of funny. But they are beasts in 100+ feet. (still wimpy though
)
my 5 yo and the AJ and a big red grouper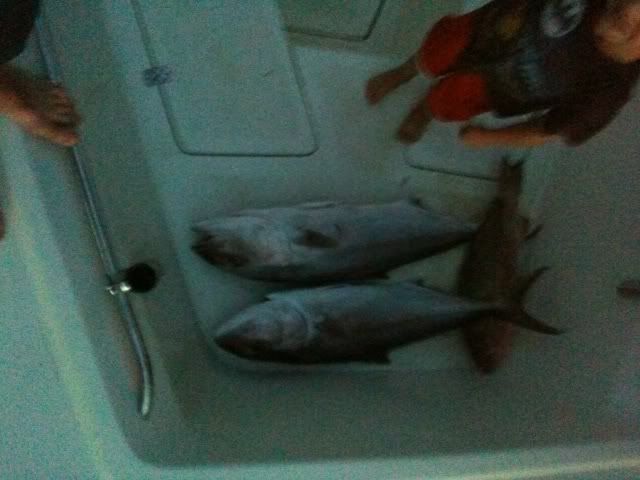 Buddy's AJ