This year I added 2 more trail cams and have them in 2 different counties. I started much later than last year.
At the first site, (Site I used last year) I created a scent post by taking a deadfall branch and pounding it into the ground with a rock. I sprayed the top of the post with the scent. I also sprayed the rock. You can see the rock better in the night time pictures. It is to the right of the scent post. The deer seem interested in the post but not the rock.
This sight had over 200 pictures and since I dont check my cameras but once a month, the batteries were dead so I missed about 10 days with no pictures.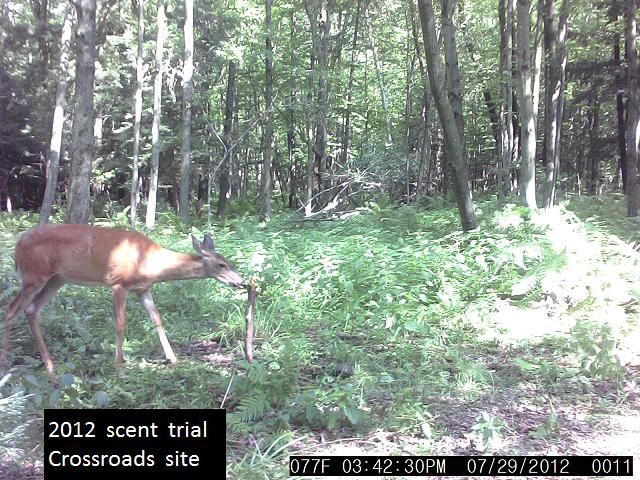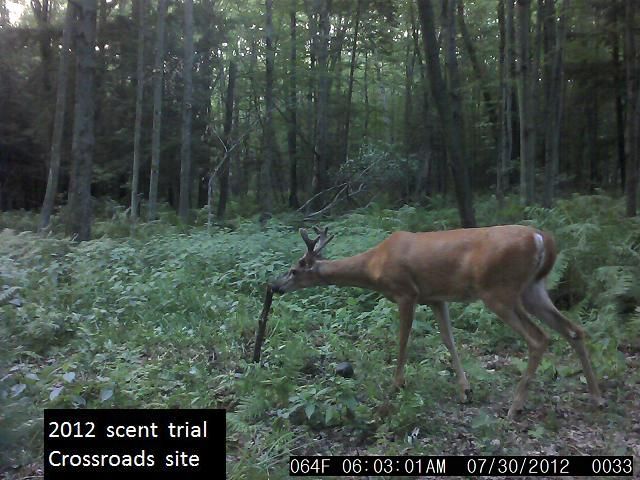 I dont know how this cub didnt tip over the post but it remained standing.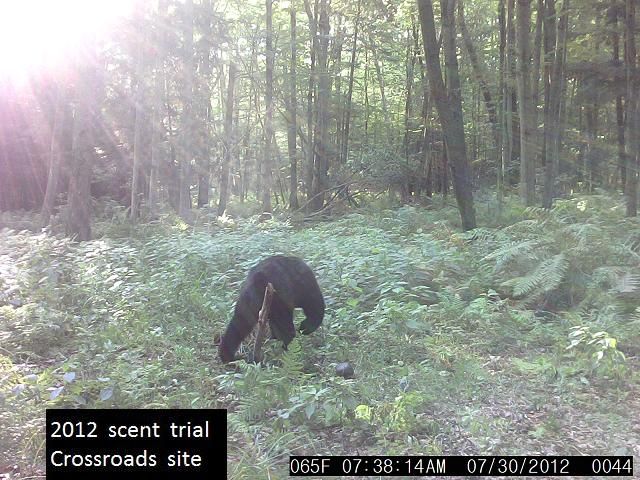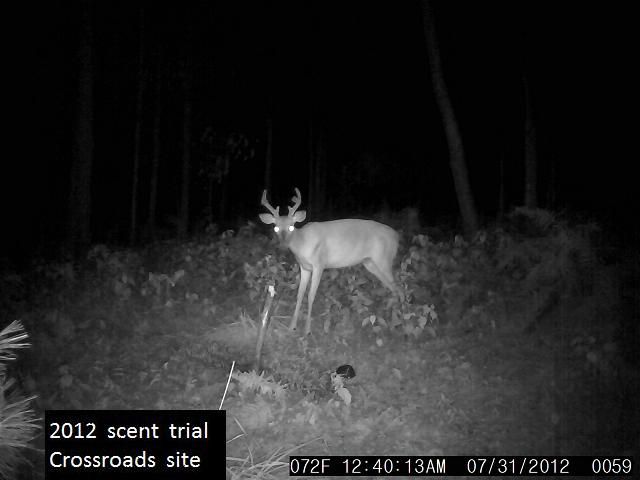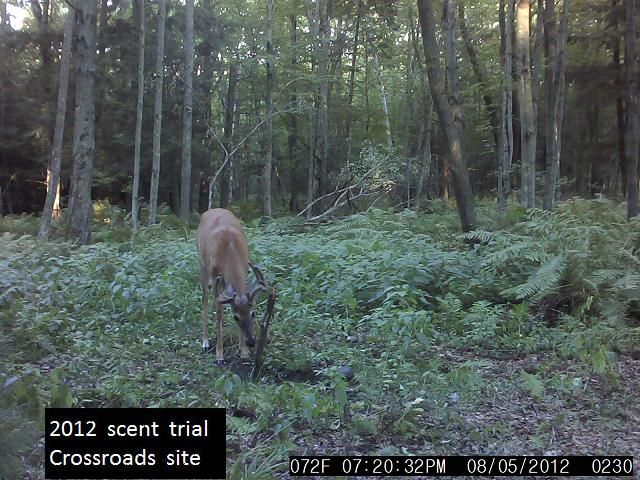 This is a new sight I didnt have last year. At this sight I aimed the camera at a small pine that I had stripped the branches from. I sprayed down the bark. In the past I used dead scent posts and wanted to try a live scent post. I susspect this is not a high traffic site but I did get a few pics. I had an issue with a spider web in front of the lens but it only messes up the night pictures.
This buck has a nice tall rack that is easy to see on the full size photo on the card but its tough to see in this reduced image.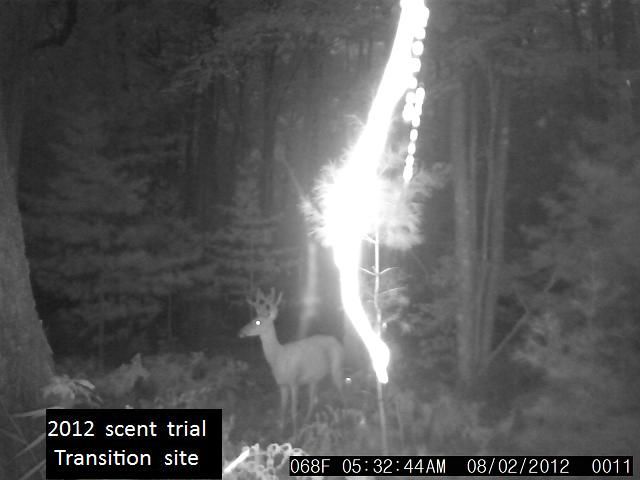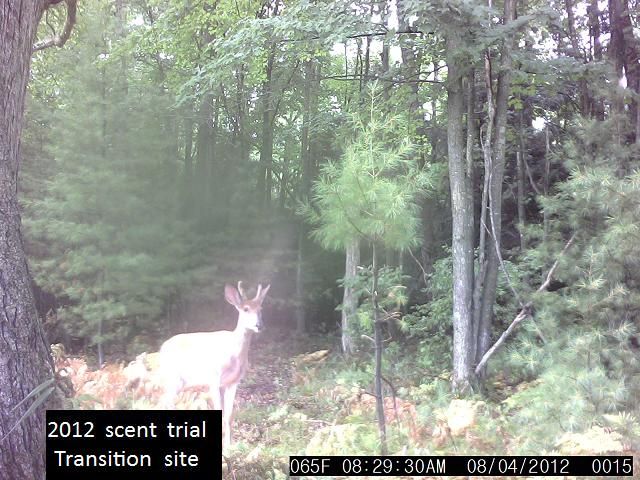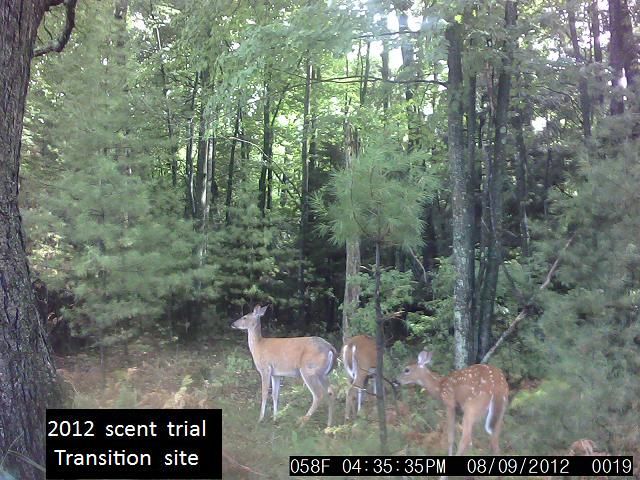 Another new spot didnt allow for pounding in a post. THe ground was hard and rocky so I built up some deadfall debris and leaned the post against it. It didnt stay standing very long. Because I apply the scent in spray form it got all over the other wood and still attracted them. I didnt know what to expect with this new sight but still got a few images.
Here is the post leaning against the pile of dead wood.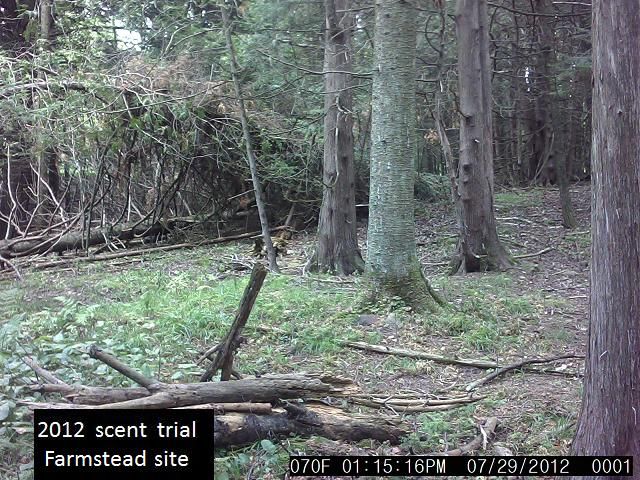 It didnt last long and fell over.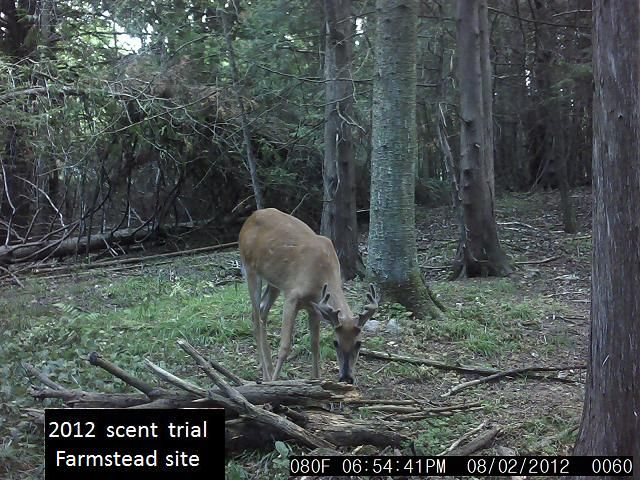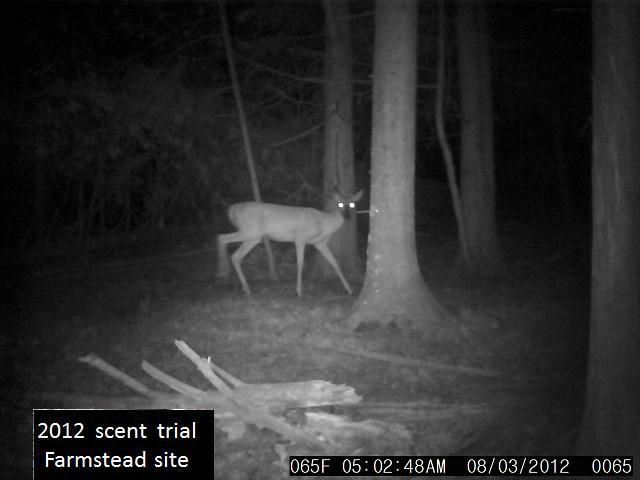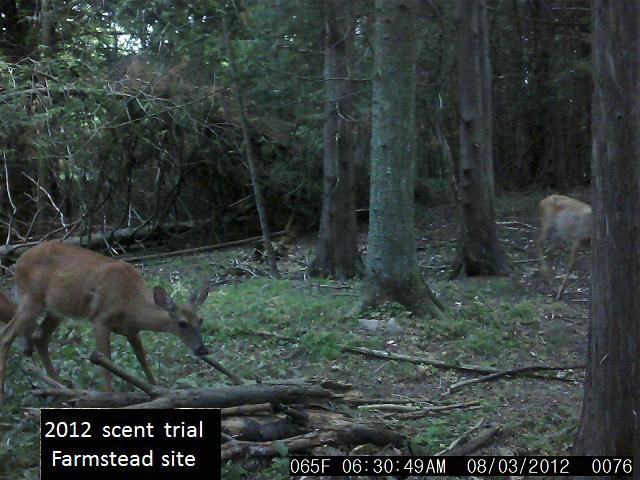 I should have known this guy might have been the culprit. Since this is a food based scent, I suppose it will attract all manner of game.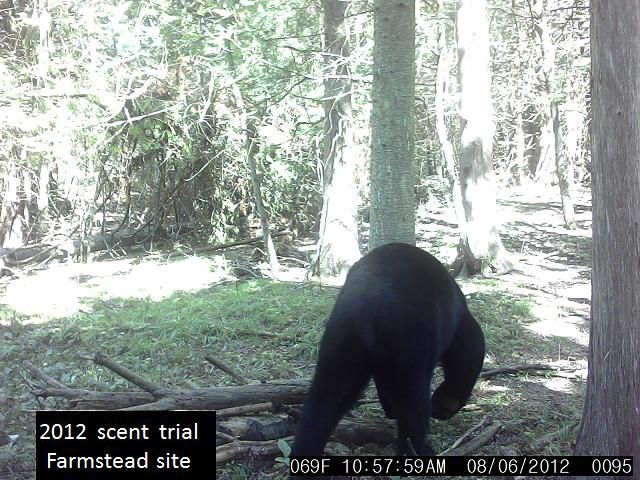 Or these little guys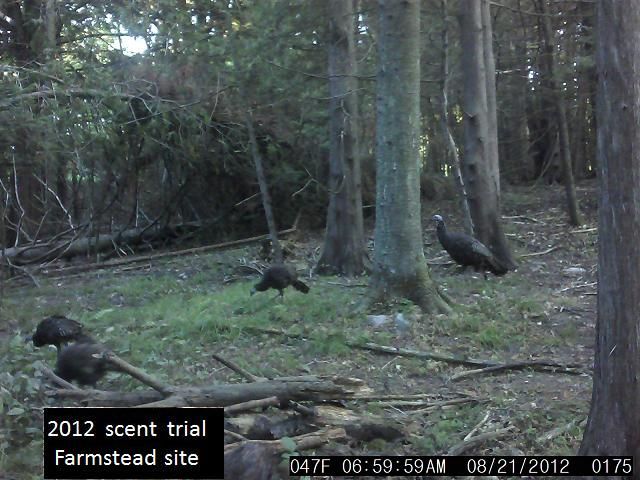 The last sight is one I used last year and got some good pictures but I had a camera issue this time. The camera turned off after 3 pictures. The batteries were fresh and I dont know what caused the camera to turn off. This is the only picture I got at this sight.